SoundScape
SoundScape is designed to be used by anyone interested in understanding the acoustic properties of interior spaces. The program allows you to hear sounds, coming from both outside and inside the space, as the occupants would hear them. In doing so it takes account of the building materials in the surrounding partitions, and the reverberation properties of the room.

SoundScape is not a replacement for sophisticated acoustic modelling programs, and should not be used for the design of concert halls or other spaces where quality of acoustics is critical for the performance of the space. Rather, it is intended as an aid in designing acoustics for more general spaces such as restaurants, offices and public buildings, where the use of detailed modelling programs would not be cost-justified.

SoundScape also does not remove the need to obtain advice from a qualified acoustic consultant on the practical implementation of acoustic treatments, and on acoustic issues not covered in SoundScape such as structure-borne noise. Rather, the program is intended to make the designer, as well as their client, aware of potential acoustic issues and how they can affect occupants' experience of the space.
For a PDF Brochure click here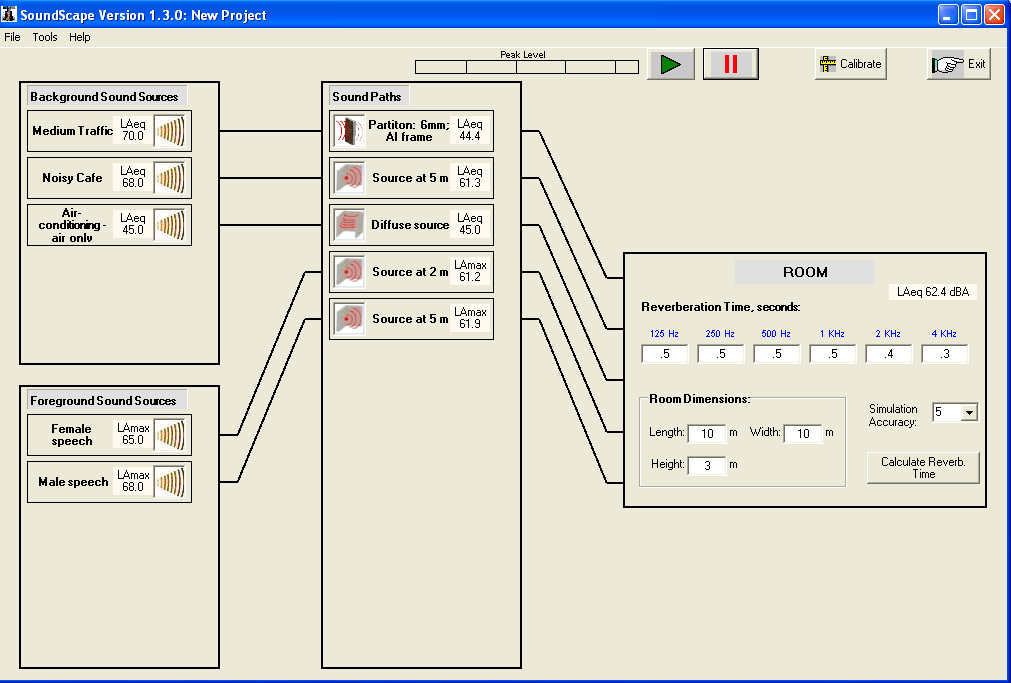 SoundScape Sample Project